Traceability, Sustainability and Forest Management
Database
Our database is at the very heart of the Lisnavagh Timber Project.
Designed and built by William Bunbury over several years, the database contains details of every plank that we have sawn. Not just it's size, shape & grading, but also which tree the plank came from, why the tree came down, and even photographs of that tree. The database also values every plank according to it's size, species, moisture content, features and so on. The database carries out over 20 calculations for each board before arriving at a price, and can revalue our entire stock in about ten minutes.
The database also has a useful tool which helps us to prepare quotations for commissions, such as worktops, bookshelves, cutting lists… in fact pretty much anything!
Our website also features a "Timberpedia" extrapolated from the database – an encyclopaedia of dozens of trees and the timber from those trees.
Traceability
We believe that we have the most traceable commercially available timber in Ireland, and perhaps the world. We trace our boards back to the source. Not just to the landowner, nor just to the wood, but to the tree itself.
When a tree is selected by the Lisnavagh Timber Project, it is given a unique reference number and it's history and details are recorded onto the database. A photograph or two is also generally included for each tree.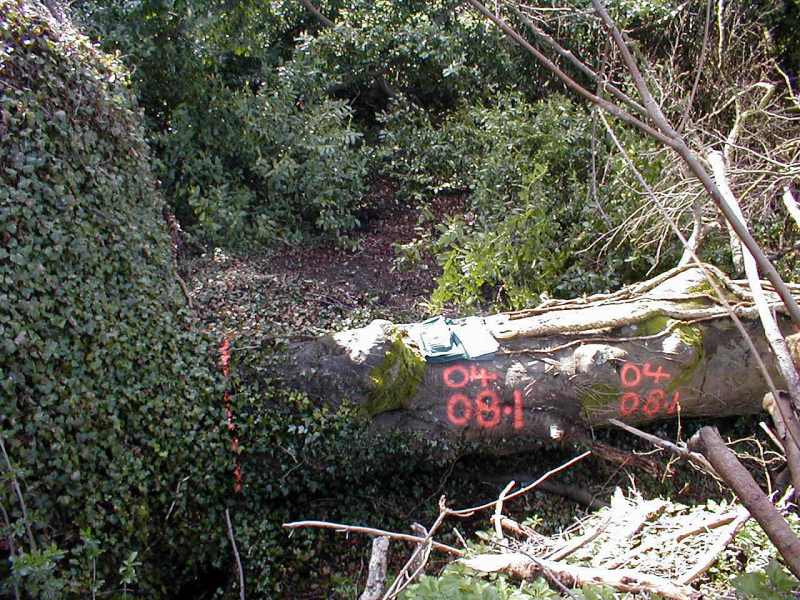 At sawmilling, every board is given a unique reference number as it comes off the sawbench, where it is immediately measured and graded. The board's reference number is automatically related to the tree's reference number.
In this way, and at the touch of a button, we can tell customers exactly where there timber came from, why the tree came and what has been done to replace that tree. Photographs of the tree are also available.
Tree Planting & Maintenance
Trees either grow because they are planted by man, or they grow from a trees seeds which have germinated.
Self-seeded trees or woodlands are where the older trees have shed seeds which germinated to become seedlings, then saplings, and then trees. This is referred to as "Natural Regeneration". Whilst young trees can often grow successfully without any help from man, a little management can encourage favoured species to survive the dangers of nutrient and light competition from other species damage by vermin, especially in the early stages of growth.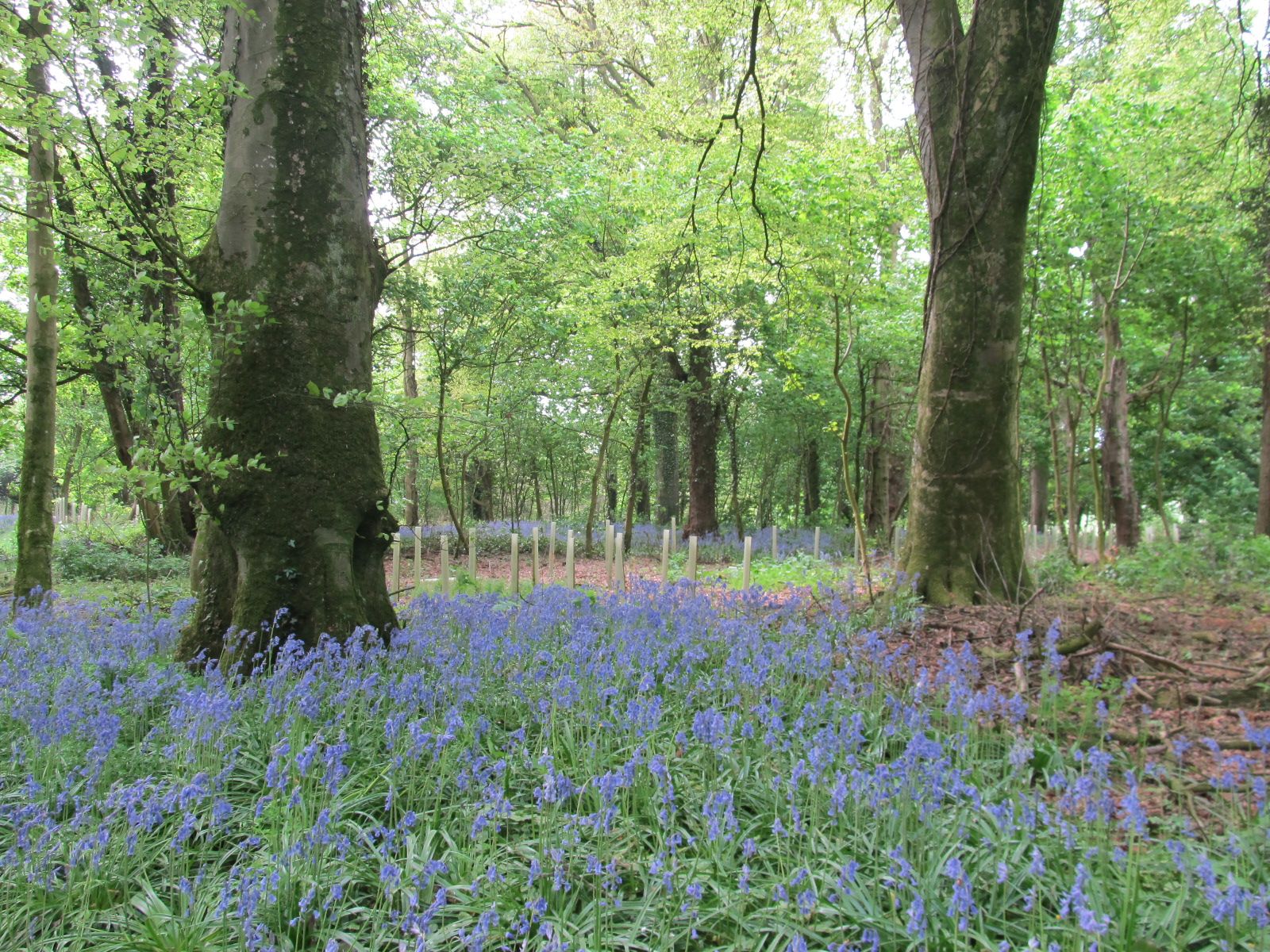 Encouraging the growth of trees by natural regeneration is not always a good thing, especially if the original provenance of the mature trees that are producing the seeds is poor. A genetically poor tree will more than likely produce substandard seedlings. On the other hand, a good tree (with a straight, single trunk, well formed branches and in good health) will produce good seedlings. Whatsmore, these trees are more genetically adapted to their environment than, say, a tree that has been imported from elsewhere in the country or abroad.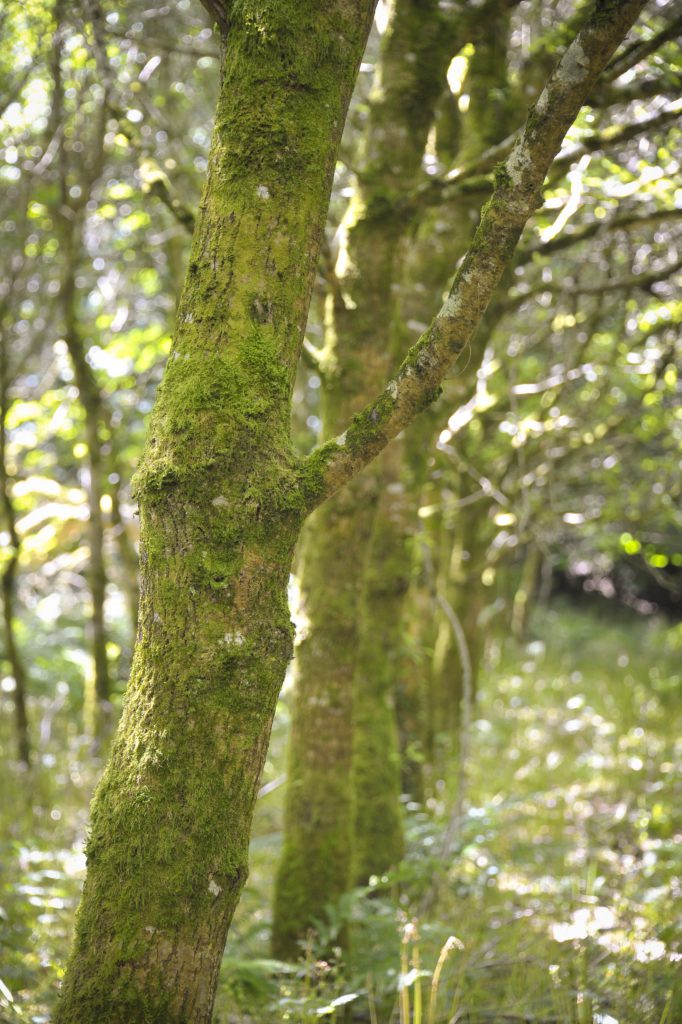 Planting trees by hand is laborious but it (generally!) means that the forester ends up with a wood comprising of the species that he intended to grow there, and they are of the same age. Depending on species, trees are often planted at spacings of as little as 1 to 2 metres (2,500 to 10,000 trees per hectare). The whole wood is managed in the same way at the same time, whereas a self-seeded wood will require different management regimes for different trees, depending on their stage of growth.
Seedlings are sown at nurseries (from seed taken from mature trees), and grown there for a year or two before being sold to foresters for planting in woodlands. Sometimes, these seedlings or saplings are "undercut" to improve the growth of the roots and give the tree a better start in life after being planted. Plants are usually sold with a Certificate of Provenance which identifies the original seed source.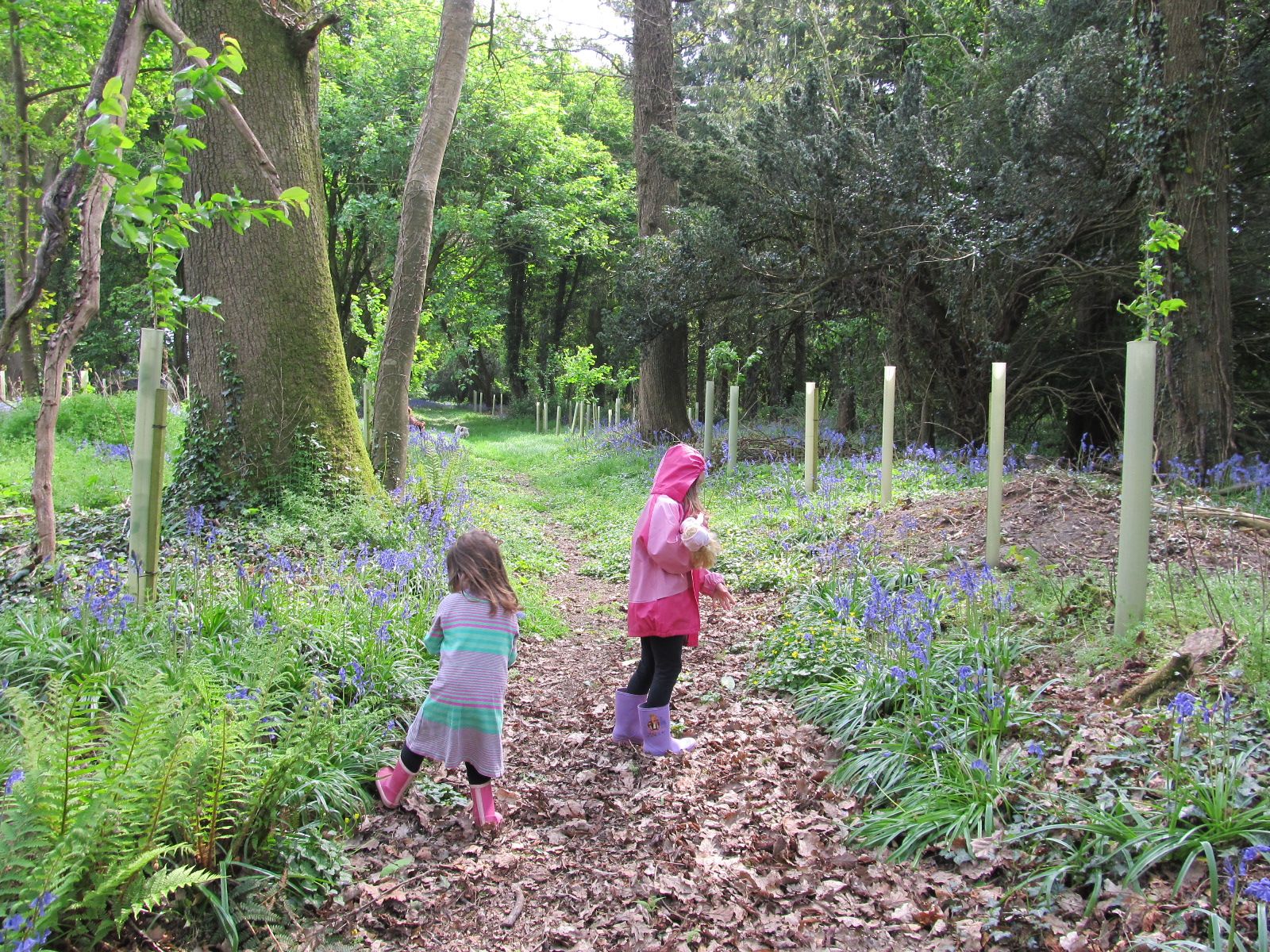 For the first few years, it is important to control the weed growth around the young trees. Plants such as willow herb, briars, bracken, nettles, grass and so on will take advantage where they can and, if left uncontrolled, the young trees will face dangerous competition for nutrients and light from the weeds. Whole plantations have been lost in this way, and we have weather conditions in Ireland that are particularly suitable to for encouraging vigorous growth.
Rabbits, hares, grey squirrels, livestock, deer and other animals also need to be controlled – either by fencing the wood or using tree tubes. Unfortunately grey squirrels are a serious problem. These creatures are not native to Ireland. (Most or all grey squirrels in Ireland are said to be descended from squirrels released at Castleforbes in Co Longford in about 1911). The grey squirrel does not fit well into an Irish woodlands ecosystem (it has forced the red squirrel away from many areas, including here at Lisnavagh) and as a result causes a lot of damage by stripping bark off trees, etc. Deer populations are also increasing rapidly (partly due to a lack of control in some of Ireland's larger forests). Deer graze the young trees (causing the stem to bifurcate, or split in two) or they use trees to rub the velvet off antlers when the trees are about 2″ in diameter (say, 5 years old). This also rubs the bark off and the tree can die as a result. Six foot fences and tree tubes can help, though they are both expensive options. Culling of deer and grey squirrels is sometimes necessary.
So, growing trees can be quite challenging! After a few years, pruning of trees is advisable, in order to reduce the number of knots in the timber in later years. This also means that the wood is more accessible.
By the time the trees are about 20 years old (depending on species, rates of growth, etc.) some of the lesser trees are "thinned" out of the wood, leaving the better trees to grow on in a less crowded environment. Ideally, thinnings are then carried out every few years until the final crop of trees is left to grow on until maturity.
To grow, source, condition and supply fully traceable home-grown Irish hardwood timber, from sustainable resources, to Ireland's furniture makers and woodworkers.