Finishing timber
We are able to re-saw, plane, join and sand down timber according to customers' specifications.
This allows customers to order & collect timber from us which is cut exactly as they wish, whether it is a kitchen worktop ready-to-go, or several pieces that the customer is going to make into an item of furniture. The service is very popular with adventurous DIY homeowners and hobbyists.
Timber Storage
Our timber undergoes air-drying for up to three years in our outdoor storage shed.  It may also be dried in our kiln for up to three weeks.  Our workshop and shed, built in 2008, has ample indoor space to store large quantities of dried timber.

Timber that has been dried should be kept in a reasonably warm, but dry, area.  The moisture content of kiln-dried timber will gradually increase after kiln drying until it reaches the Equilibrium Moisture Content (EMC) with the surrounding environment. For this reason, many people keep the timber in the house that it will end up in for a couple of weeks or months before starting work on the timber. In this way, the timber should more-or-less achieve the EMC of the house.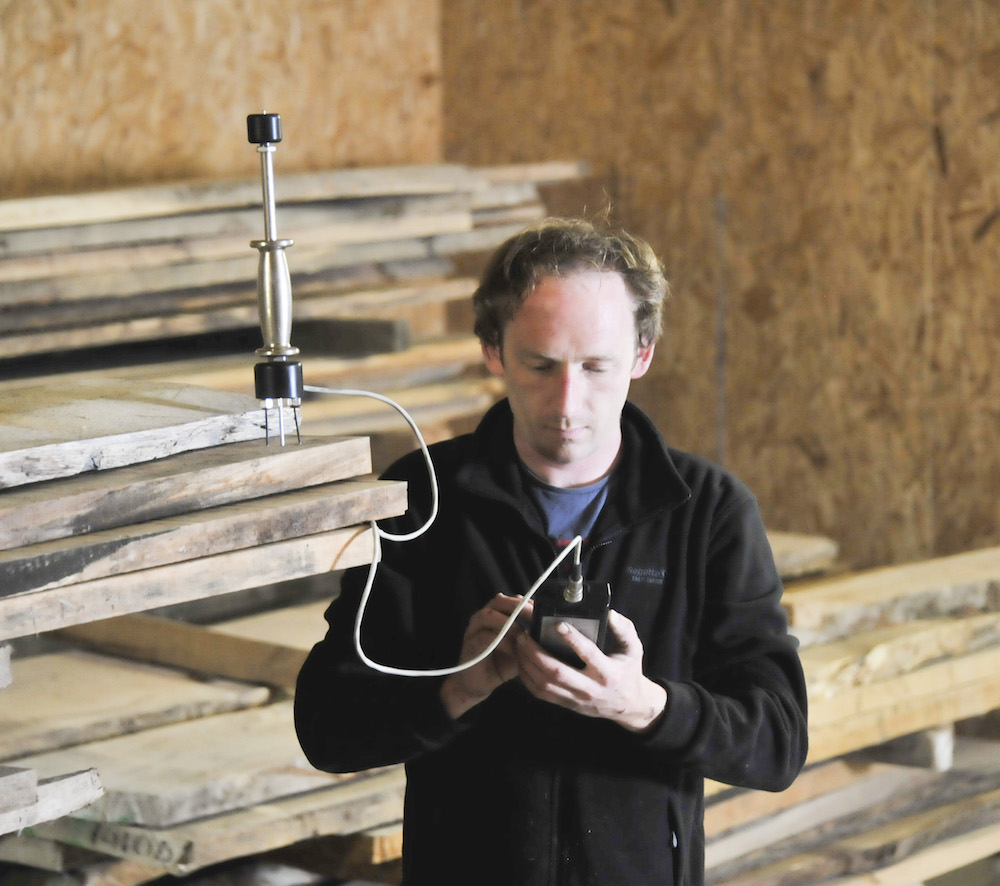 To grow, source, condition and supply fully traceable home-grown Irish hardwood timber, from sustainable resources, to Ireland's furniture makers and woodworkers.